Today's hostile political landscape has made it very difficult to be an America-loving American. The cancel culture has caused many to hide from their duties to participate as citizens. Thus, many do not know who speaks for them. And do not know what is being done for them. The total muzzling imposed by the new elites have caused many Americans to withdraw from the process. This includes a decision to no longer vote. Therefore, this trend has given rise to the establishment of American Endeavor.
The American Endeavor Vision

Millions of Americans are not technology proficient, and are unable to get the news from their phones or computers. Yet, each one's vote is important. That is why radio is the primary platform for American Endeavor. Through this medium we can bring important conversations to these people. Our leaders can speak with them in a format they can follow and easily access. And, radio is but one of three delivery platforms for our message. So, our different delivery technologies will spread our messages to wider audiences across the Nation.
Delivery Of Our Message
There will be three delivery methodologies:
A nationally syndicated weekly radio show, and
A web-based delivery platform
An email newsletter – The American
Syndicated Network
The Independent Broadcasters Association will syndicate the Conservative Thought Hour nationally. Through a network of 1,500 small, independent AM and FM radio stations. Our flagship station is WENG, in Englewood Florida. WENG's coverage area includes 350,000 households and businesses. Thus, we can use small independent stations rather than the large corporate ones. So, nobody can de-platform our messages. Member stations can use our programming to draw an audience keen to know who the good guys are. And what they are doing on our behalf.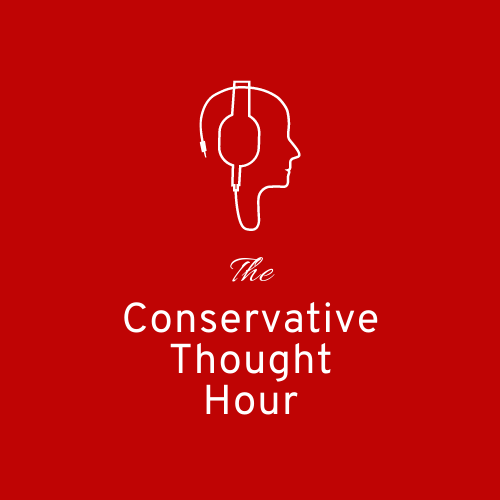 Furthermore, these messages will be conveyed through one-hour interviews with noted conservatives, as well as others with opposing views.  The show is called the Conservative Thought Hour (CTH).   Each will allow the guest to present a topic that is important to them. One that they want the people of this country to know about. So, a guest may choose to do a number of interviews, either on the same topic, or on different topics. They will be able to give voice to their passion without fear of reprisal or censorship.
The member stations set aside a one-hour time slot for the CTH. Each recorded interview will remain an asset of American Endeavor. The member stations will gain a unique advantage by getting programming not available to the corporate media in their market.
We intend to record a large library of interviews with people of substance to the conservative mind. Politicians on all levels, activists, economists and writers, journalists and more will be guests. American Endeavor will ensure that every message is heard and all voices welcome.
The Web-Based Delivery System
American Endeavor has acquired access to a technology that will create a super-charged delivery system. Once installed on this website, it will allow access to our entire library of content. We can decide to charge a minimal per/view fee, or create a membership structure that will allow an interested person unlimited access to all of our content. Alternatively, we can provide the content free of cost.
In addition, this same video technology can be easily and freely installed on any website. There are certainly dozens of conservative websites in the US. Likely hundreds. Perhaps thousands. Each website can draw visitors by making our content available to that website's users.
By using this technology, we can put our interviews in front of an almost unlimited US audience: Hundreds or thousands of websites, each with our dedicated technology, can show our interviews. This technology is a game changer for getting a message out to the base.
In Summary
Conservatives can deliver their message to every member of the base through American Endeavor. They will have no fear of being de-platformed, neither will they need to be concerned about the user's technical capabilities.